Built on the premise of enjoying a private cottage but with the amenities and service of a hotel, each building is designed like a two-unit duplex. Grand views of Saba's airport, St. Bart's, St. Maarten and Mt. Scenery can be seen from your deck, the lobby or poolside. Offering great value at a fair price, the rooms are large with a complete kitchen, one or two queen-size beds, private bath, cable TV, wireless throughout the property and phone in each room. What more can you ask for? Well for starters, how about a gorgeous pool that's built into its natural surroundings and looks like it was meant to be there. The Cottage Club is located down a quiet lane in Windwardside so you are walking distance to shops and restaurants. Breakfast can be arranged each morning and there's also a beer garden next to the lobby for afternoon socializing or lounging in a hammock.
El Momo Cottages are for those persons who value a hammock and awesome view over a tv and phone. Enjoy the privacy of your own cottage and balcony complete with a spectacular ocean view. The property offers an unmatched ambience created by former owners Angelika and Oliver Hartleib but carried on by Andries Bonnema. A healthy breakfast starts your day and from then, it's up to you. Not diving today? Take a lazy day and lounge by the pool or tackle a novel in your hammock while enjoying the smells and sounds of their lush gardens. You can choose from best value with shared toilet and showers to cottages with private garden showers and toilets and the additional option of units with kitchens. Located in the residential area of Booby Hill, El Momo is a 10-minute walk up from Windwardside. Cottages start 70-steps up with better views the higher you go. Wireless internet access is available throughout the property.
Located on the perimeter of Windwardside, this intimate hotel offers accommodations no matter your style…garden and ocean view rooms as well as four handsome Saban cottages for the more self-sufficient traveler or those who like the space of a home with the full services of a hotel.
This immaculately maintained property is surrounded by well-manicured tropical gardens, and wireless internet throughout. Each room is equipped with satellite TV, coffee maker, refrigerator, and air conditioning (except the traditional cottages of Lily Pond, Flossies and Floral). Wifi is available throughout the property. You can even treat yourself at the on-property hair salon Pure Style. Tropics Café is the hotel's full service restaurant within a few paces of all rooms and cottages.
Queen's Gardens Resort is Saba's all-suite, luxury property. Nestled among the lush greenery and tropical foliage of Troy Hill, just above the village of The Bottom, it offers panoramic views of the sea, the mountain and Saba's capital, The Bottom. At the end of your day, feel at home on a large cushy sofa or straddle a stool at the bar and ready yourself for an epicurean adventure. Their onsite mixologist, Duco, rivals any. Knowing it's hard to tear yourself away, the fine restaurant does a daily menu change and occasional theme nights. With a large pool area, full-service spa, fitness and conference rooms, Queen's Gardens offers small scale luxury to discerning travelers. All units have flat screen tv's, Dolby surround stereo systems, rain showers or massage heads, executive work area and wifi. And, some units have private, in-suite jacuzzis. Ahh...
Scout's Place Hotel is the island's landmark property. Centrally located in the main village of Windwardside, Scout's Place offers the convenience of an easy walk to shops, restaurants and bars. Their full service bar and restaurant is open daily. Category 1 and 2 rooms have a common balcony with views to the sea, private bathrooms, fridge, ceiling fans, cable tv, telephone, internet ready, coffeemaker and daily full breakfast. The category 3 rooms have a private balcony in addition to the other amenities.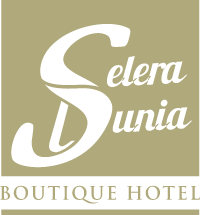 Located high in the hillside of "The Level", Saba's boutique hotel awaits. Each room is uniquely themed and offers breathtaking village and ocean views. An easy 10-minute walk down to the village; a more exhilarating walk back up or taxis can be arranged.
Return visitor wanting to get into the neighborhood?
How does you own private residence sound? Live side by side with the friendly people of Saba and get the most out of the Saba Experience.